Jquery plugins are vast, if you can imagine it, there probably is a jquery plugin for it. We searched the web to find the coolest, most functional and interesting libraries out there. Tested them, played with them, and now we present them to you! We hope you find this little compilation useful.
Loading Image Optimization
BttrLazyLoading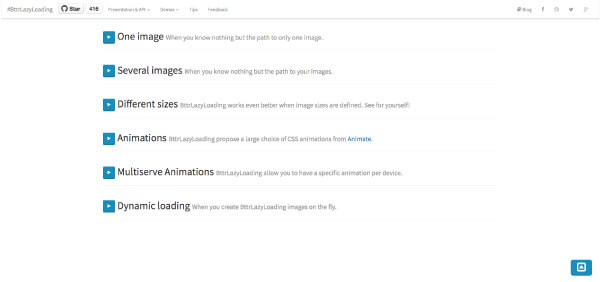 This plugin doesn't come with a working demo, but the documentation on the website is very easy to follow, still, you would need to know your way around jQuery scripts to make it work to it's fullest. The functionality of loading an image depending on the viewport is one of it's most attractive strong points, with up to 4 different sized images to configure.
Source
Demo
Lazy Load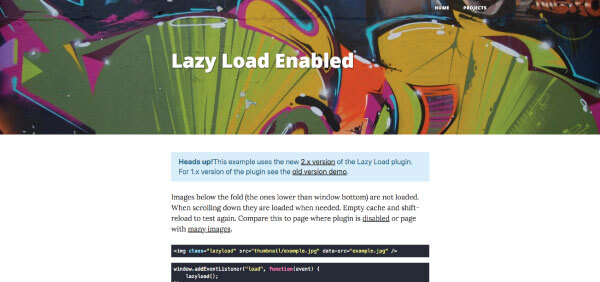 No wonder this plugin is one of the most popular among "lazy loading" plugins, very easy implementation and easy to follow documentation. It also comes with working demos. We would recommend lazy loading as the first stop when looking for a simple solution of this kind.
Source
Demo